For Y Central Social Housing, Connection is Key
One of the primary contributors to the escalating cost of living in New Zealand is the exorbitant increase in rent prices. The demand for rental properties has outpaced supply, leading to astronomical rent hikes, making it increasingly challenging for individuals and families to secure affordable housing. Moreover, the burden falls disproportionately on vulnerable populations, particularly those who; for reasons that are often outside their control, find themselves needing a roof over their head. For this reason social housing is a vital part of any community, providing safe accommodation for people needing an affordable short or long term home. But affordability is not the only primary need for people in social housing situations, with many in these environments living on their own, recent studies also show that the negative effects of loneliness, isolation and lack of connection to others is a prevalent and increasing issue.
The Y Central believes that connection to others is vital to those who live alone and that social housing should go much further than being affordable, by providing opportunities for  creating positive experiences and social connections to enrich the lives of every resident. The Y Central's Pilmuir Hostel is committed to creating social housing that is not only safe, cheap and clean, but also a place where people can connect and contribute. They also work hard to ensure their accommodation is diverse and welcoming for everyone who lives and stays there.
Daily walks, table tennis tournaments and social evenings
The Y Hostel in Lower Hutt is managed by Sheryl Brotherson, who runs a programme designed to bring residents together and encourage them to interact. Sheryl and the team create a sense of whanaungatanga (kinship and connection), through the operation of the building and the events they organise.
Shared spaces like the TV lounge and wellbeing room allow for mingling, while quarterly gatherings bring everyone together for a meal of fish and chips, and maybe some karaoke. There are table tennis tournaments and a daily walk at 11am which helps maintain the friendly atmosphere and gets everyone chatting.
"I encourage anyone who's around to get out an enjoy the sun," says Sheryl, who takes the lead on a half-hour stroll. "We can introduce the newbies and get to know each other. It's a great way to get people on different floors interacting, because tenants don't wander on levels apart from their own."
There are three men's levels within the building, with one women's level and one mixed (though mainly women). Tenants often make friends, and team up to make shopping and transport easier for those who don't own cars. There's a strong sense of safety, with security guards on patrol for 10-hour overnight shifts, six days a week. And there are clear house rules for tenants; bad behaviour and substance abuse are not tolerated.
"If someone comes here and tries to be a bully, they won't last long," Sheryl says. "We're all about whanau and looking after each other. If someone's sick or down, or they need assistance, or someone to go to the shops, that support is always there."
A demographic mix creates a welcoming environment
"We're multicultural here, and we're one big whanau," Sheryl says. "Around 70 percent of our residents are working full-time, including a lot of nurses who work at the hospital, which is right next door. They're from all over the place, especially India and the Philippines, and they like to stay somewhere affordable so they can send money home. Other people are truck drivers or uber drivers, then we have some people who are retired or not currently working."
One of those people who is not currently working is Kevin Mara, a retiree in his seventies who has been a resident for 15 years. He swims daily and joins in with Y activities. He likes his room and appreciates the large kitchen and onsite laundry facilities; "All these little things are quite important to me."
"Rooms are in very hot demand"
Kevin is one of several residents who have been at the Y Hostel for many years, because they appreciate the outstanding lifestyle they can enjoy thanks to the affordable price, central location and the sense of community.
Making people like Kevin feel welcome, and ensuring residents don't need to be lonely, are key tenets of the Y social housing ethos. Sheryl hopes to see more Y social housing options available in future, to give people the kind of support they need.
"Rooms are in very hot demand; we could fill another building! The location, the price and the support network mean that people rarely leave, so it would be great to have more facilities like this available."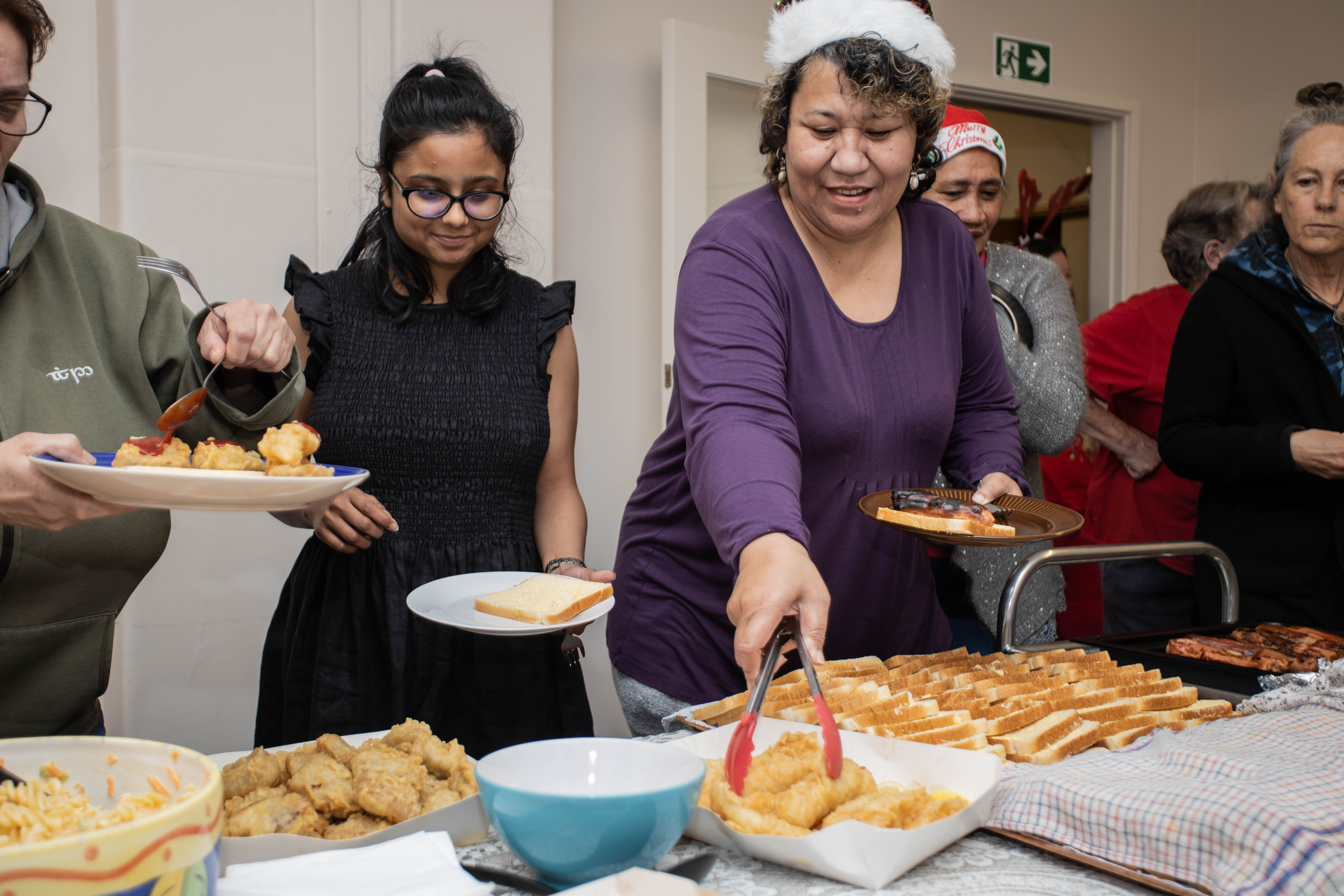 LATEST ARTICLES
Some of the great things happening in our communities
FEEDBACK & COMPLAINTS
Y-Central is fully committed to listening and responding to all customers, staff and public concerns, questions or comments about our organisation. Our priority is to have an open and accountable organisational culture that understands the needs of children, their whanau, and our community. We welcome your feedback.