REGISTER YOUR TAMARIKI WITH US TODAY!
For enrolment and tour enquiries please click Enrolment below.
Whanganui Y-Kids Early Learning Centre
Early Childhood Education at the Y
At our Whanganui Y-Kids Early Years Learning Centre, we aim to provide education and support to not only tamariki, but the whole whanau. We aim to support whanau by offering an all inclusive model providing nappies and wipes, three healthy meals throughout the day with our own in-house cook, as well as access to swimming lessons and other active recreation opportunities such as gymnastics.
We nurture the growth and development of our tamariki through our carefully tailored educational programmes with a focus self directed play and active recreation. We engage with whanau to best develop a customised child centric approach their tamariki's journey with us. We embrace our multicultural community and aim to develop the opportunities to continue to grow our tamariki through their journey with the Y as they embark on other programmes like school holiday programmes, recreation based care and outdoor education.
Our centre is fully licensed by the Ministry of Education (MOE) and receives Government funding for a total of 30 hours per week per enrolled child.  We are licensed for a total of 59 children – 30 of these children can be under the age of two years.  We receive external performance reviews from the Education Review Office as per their review cycle.
Enrolments:
We welcome new enrolments, from babies through to 5 year olds. We encourage you to visit the Early Learning Centre any time to view our facility and chat with our friendly staff who are always available to discuss childcare options. You can start the enrolment process now by downloading our Enrolment Form.
Remember to bring Child ID with you when you come in to see us.
Session Structure
We offer an AM session 7am – 12pm, a PM session from 12.30pm – 5.30pm and a school day session to children 3 years and up 8.45am – 2.45pm
If you would like to contact us about any of our children's services, click on the link below to send us an email
Address: 125 Grey Street, Whanganui (entrance on London Street, opposite BP)
Phone: 06-349 6117
Office Hours: Monday to Friday / From 7:00 am to 5:30 pm
OUR PROGRAMMES
The curriculum is embedded in everything we do and forms the basis of how our teachers plan our programme to combine it with the interests our children. Our teaching is child-initiated so our teachers pick up on cues, emerging interests, and discussions with the children and families/whānau about their activities beyond the centre and include these into our settings and other learning programmes for the day. We offer a range of learning opportunities to engage tamariki in a well-resourced, creative, and inspiring environment where children have endless opportunities to communicate, explore and contribute, within our Y-Kids Early Learning community.
Our activities include a choice between inside and outside play. Painting, drawing, library corner, storytelling, literacy and numeracy activities, sensory play, family corner are some of the many opportunities that are on offer indoors. We have mat times with rhymes, songs and movement, finger plays, and storytelling accompanied by puppets and visual resources to provide a rich language experience.
Our outdoor environment encourages exploration, assists development of physical skills, and gives children an understanding of the natural world. Activities include unstructured energetic play on our playground, water and sensory setups, sandpit, carpentry table, gardening, obstacle courses and games. The tennis court next to the playground gives our children another area to play games and race around on the bikes. Our outside environment setup also caters for children that prefer quiet play in the whāre or different activities that are set up on the deck.
We offer special outing for our over two's to the Boys & Girls Gym once a week to have fun and build their motor skills. Here at the Y we also provide all our four-year-olds swimming lessons for a whole term to learn that important lifesaving skill. The bike park next to the centre offers children the opportunity to challenge themselves, learn and enhance their biking skills.
The staff and teachers at at the Y celebrate all the milestones and important events (such as birthdays) in the children's lives. We have a commitment to being kind, nurturing and caring while sharing laughter throughout each day.
When you bring your child to the Y, we want you to know they've got everything they need for a day bursting with fun and learning. No need to pack lunches and snacks: our dedicated cook whips up delicious and health-friendly meals and morning and afternoon tea from an eco-conscious seasonal menu. We also supply nappies, wipes, milk, and sunscreen. It really is all taken care of!
WHAT A TYPICAL DAY LOOKS LIKE
At the Y Early Years Learning Centre, we promote an individual learning programme and encourage children making their own choices.
We understand there is a need for a routine so transitions can be predicted and managed, nonetheless there is a compassion for children's differing daily routines of sleeping and eating times across the day
| Hours | Schedule |
| --- | --- |
| 7.00am | Open |
| 7.30am – 9.00am | Settling in, breakfast, learning experiences |
| 9.00am – 10.00am | Morning Tea |
| 10.00am – 11.00am | Learning Experiences |
| 11.00am – 12.00pm | Lunch |
| 12.00pm – 2.00pm | Learning Experiences |
| 2.00pm – 3.00pm | Afternoon Tea |
| 3.00pm – 5.30pm | Learning Experiences, late snacks |
| 5.30pm | Closed |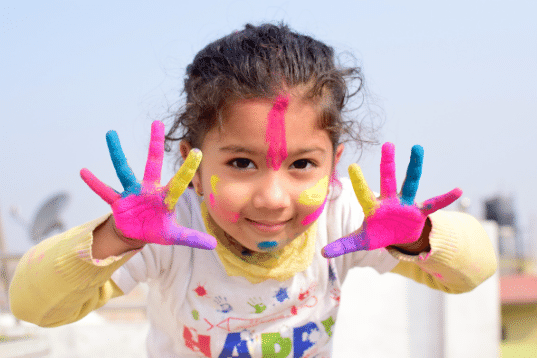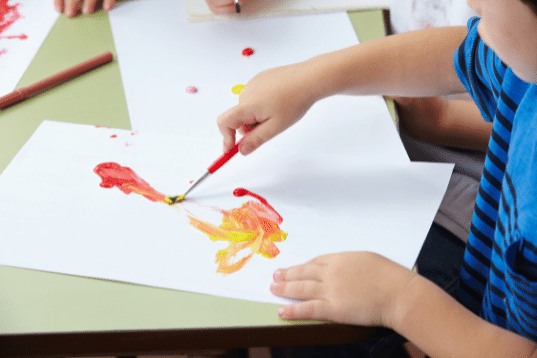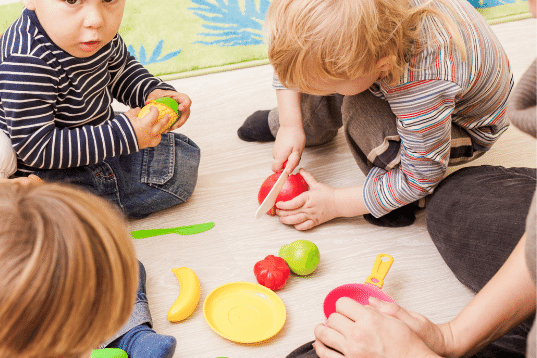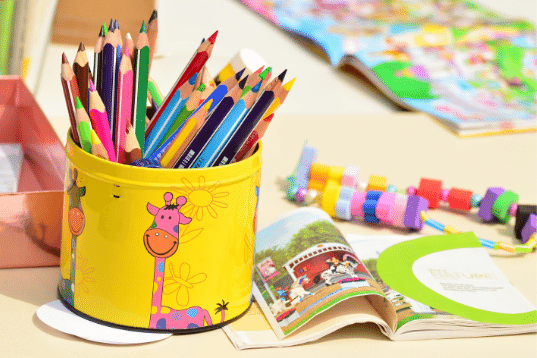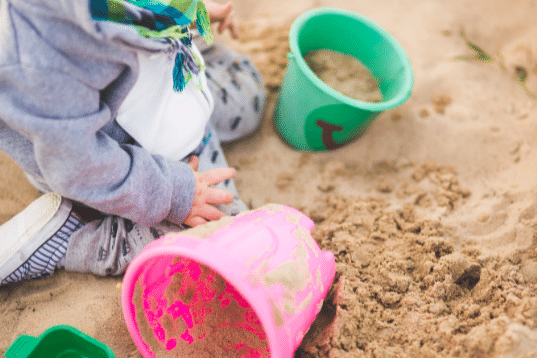 MEET OUR TEAM
Every day we're committed to helping your child learn, explore and grow in a peaceful, holistic environment
Shabhnam Sakik – Centre Manager
My name is Shabhnam Sakik. I have been teaching for the past 12years and mum to 3 beautiful children. I am originally from Fiji but New Zealand has been my home for the last 18 years. I have been with the Y for the last 6 years and have a passion for working alongside children with the belief that they deserve the best learning environment, love, care and respect. I believe that tamariki thrive in respectful and reciprocated relationships where their uniqueness and individuality is acknowledged and celebrated. It is important for the tamariki to build a strong sense of belonging to the centre and a close and collaborative relationship with their kaiako are paramount for providing them with the best care and education.
---
Gaylene Patchett – Qualified Teacher
My name is Gaylene Patchett. I've been teaching for past 8 years. I have 3 adult children and 3 beautiful grandbabies. As a family we love spending time camping, fishing and making awesome family memories. It has always been a lifelong dream to become an early childhood teacher, where I believe I can make a difference. I believe in and aspire to provide an environment where children have uninterrupted time to freely explore and test their working theories. A place where their voice is heard and understood as well as a place where the whanau/family are heard and supported in their journey too.
---
Donna Jones – Qualified Teacher
My name is Donna Jones. I have been teaching for 32 years. I have 3 adult children, my daughter Jenae lives in Palmerston North, my son Jamie lives in New York and my youngest daughter Courtney lives in the UK. I have 2 grandchildren in Palmerston north who I have on a regular basis. My hobbies include, walking, going to cafés with friends, camping and my two puppies. I believe every child is unique and must have a stimulating educational environment where they can grow physically, mentally, emotionally, and socially. One of the most important responsibilities of early childhood educators is to build foundations for children to be life- long learners.
---
Pauline Edwards – Teacher
My name is Pauline Edwards and I have been a relief teacher at the YMCA for the past year. I am a mum and step-mum to 6 boys and a grandmother to 8 wonderful grandchildren. I believe that children need love, care, respect and patience from the adults. I love encouraging them to try new things and help them to become confident and caring individuals. I also believe that close relationship with the children and their families are important for their learning development. I look forward to getting to know each of you and supporting your children through their learning journeys.
---
April King – Teacher
My name is April and a mum to two beautiful children. Whanganui has always been my hometown and I enjoy living here. I am on my journey towards getting to be a qualified teacher in early childhood education by the end of this year. I believe the first five years is most important for children's learning and development. All children are born with immense potential and learn in their own ways through play and what interests they have. I as a teacher believe in supporting tamariki in their diverse interests and being there for them as we embark on this teaching and learning journey together.
---
Louise Cullen – Teacher & Centre Cook
My name is Louise Cullen and you will find me in the kitchen at the Y Kids. I am mum to two beautiful kids, Emily and Sam. I come from a farming background and love nature and animals. I am a firm believer that our tamariki require nutritious healthy meals to help them grow their minds and bodies. I will be encouraging the children to learn more about where their food comes from (garden to plate) and to encourage their independence by involving them in
baking and cooking processes. I look forward to working alongside all our families and being part of the children's learning and growth – helping create healthy minds and healthy bodies.
---
Lisa Healey – Teacher
My name is Lisa Healey and mum to two beautiful daughters. I have been with the YMCA for 5 years now, but my teaching journey started 22 years ago. I believe in letting the children explore and learn for themselves as individuals. As an early childhood teacher, my main aspiration is to help guide the children in their learning journeys. I am an enthusiastic and motivated teacher and look forward to coming into work everyday so that I can provide the best learning environment for the children. I feel absolutely privileged that I get to be a part of your child's life.
---
Cindy Paranihi – Qualified Teacher
Kia Ora, Ko Cindy Paranihi au, I have had many careers, however teaching is my most valued one, having recently completed my degree, I am very passionate about inclusion, cultural identities and being the best you. There is no education without connection and in order for anyone to become lifelong learners they need to be listened to, cared for and celebrated for who they are in their world. Ka kite wawe koe.
---
Julandie Thom – Office Administrator
My name is Julandie and I am from Cape Town, South Africa. I immigrated to New Zealand with my husband and 2 young children in November 2018. Our 1st language is Afrikaans and even though I traded my home country for New Zealand, I still love my heritage. On weekends we love having friends over for a "braai" (bbq), using real wood instead of gas. I love nature, animals and peace and quiet. If I get the rare opportunity to have some "me" time, reading a good book or taking a nap is top of my list! We are very fortunate to be in this beautiful country and I look forward to learning about your culture and getting familiar with your "kiwi language".
Building strong kids, strong families and strong communities through investing in the next generation
Here at the Y, community is our commodity. Our staff are truly passionate about helping your child grow. We believe it's important to create a familiar environment and safe space for your children to learn, explore and play..
FEEDBACK & COMPLAINTS
Y-Central is fully committed to listening and responding to all customers, staff and public concerns, questions or comments about our organisation. Our priority is to have an open and accountable organisational culture that understands the needs of children, their whanau, and our community. We welcome your feedback.