WE WOULD LOVE TO TALK!
To contact us about any of our programmes please use the links below
Why the Y?
For years we've been referring to ourselves as "the Y". not just because it's shorter to say but because it's more inclusive, and inclusivity, equality and diversity is what we're all about. As the oldest and largest youth organisation in the world, times have changed since the Young Men's Christian Association was founded.  We stand behind all people regardless of gender, race, religion or sexuality.  Everyone should feel welcome and supported at the Y.  When it comes to our cause, we're committed to continue helping build strong kids, strong families and strong communities through investing in the next generation
Working with us
Te Pokapū Hapori will provide a safe, welcoming space for the diverse communities of Wellington to belong. A space where they can socialise, play, study, create, and be active.
Our priority is to find the right people. People who care. People with passion. People-people. If you're one of those people, and you have experience in a couple of the below areas, even better:
Setting up and coordinating small events or activities.
Contributing to a community led initiative.
Working with children and young people.
Working with families and adults.
Communicating across cultures, ideally with experience in Te Ao Māori.
Hosting, reception and/or administration.
To send your expression of interest (including your CV and the days/hours that you are available to work), click here
Te Pokapū Hapori
Welcome to Te Pokapū Hapori, Wellington City's newest community hub
The Y and Wellington City Council have developed a partnership to manage Te Pokapū Hapori – the new inner-city community centre opening at 105 Manners St.
Along with the community centre, The Y will also manage the Youth Hub which is due to open in the city later in the year once an appropriate venue is secured. Integrating the two facilities together will lead to a greater range of programmes and services, which will bring greater benefits to the community,
Both Te Pokapū Hapori and the Youth Hub are key initiatives for the Pōneke Promise, a community-driven partnership between the Wellington City Council, Police, retail and hospitality sectors, as well as other key groups to promote a safer, more vibrant and welcoming central city.
Our vision for Te Pokapū Hapori
We want to create a space were people can belong, connect and find the support they need. For some, Te Pokapū Hapori could be their 'extended living room', for others their '3rd place'. At any time of the day, people can access the hub and participate in a range of ongoing activations. We will also have a range of targeted programmes that will fit under the themes of 'active', 'create' and 'life skills'. These programmes and services will evolve as we continue to seek insights and feedback from the local community and in many cases involve partnering with local community providers through a locally led approach. Make sure you 'have your say' here
The Role of the Committee in amplifying the voice of the local community
Critical to the success of Te Pokapū Hapori is the engagement with the local Community and we are aware of the work completed to date to get the centre to where it is. To ensure Te Pokapū Hapori remains a space convened for Locals, the Y will be looking to form a Centre Advisory Committee. Committees play an important role in building and maintaining local connections and networking opportunities. If you are interested in being involved on the committee or for more information, please contact tph@ycentral.nz
If you would like to contact us about any of our programmes or services, click on the link below to send us an email
Address: 105 Manners Street, Wellington
Phone: 022 504 6395
Opening Dates & Times
We are now open Monday – Friday 10am – 5pm.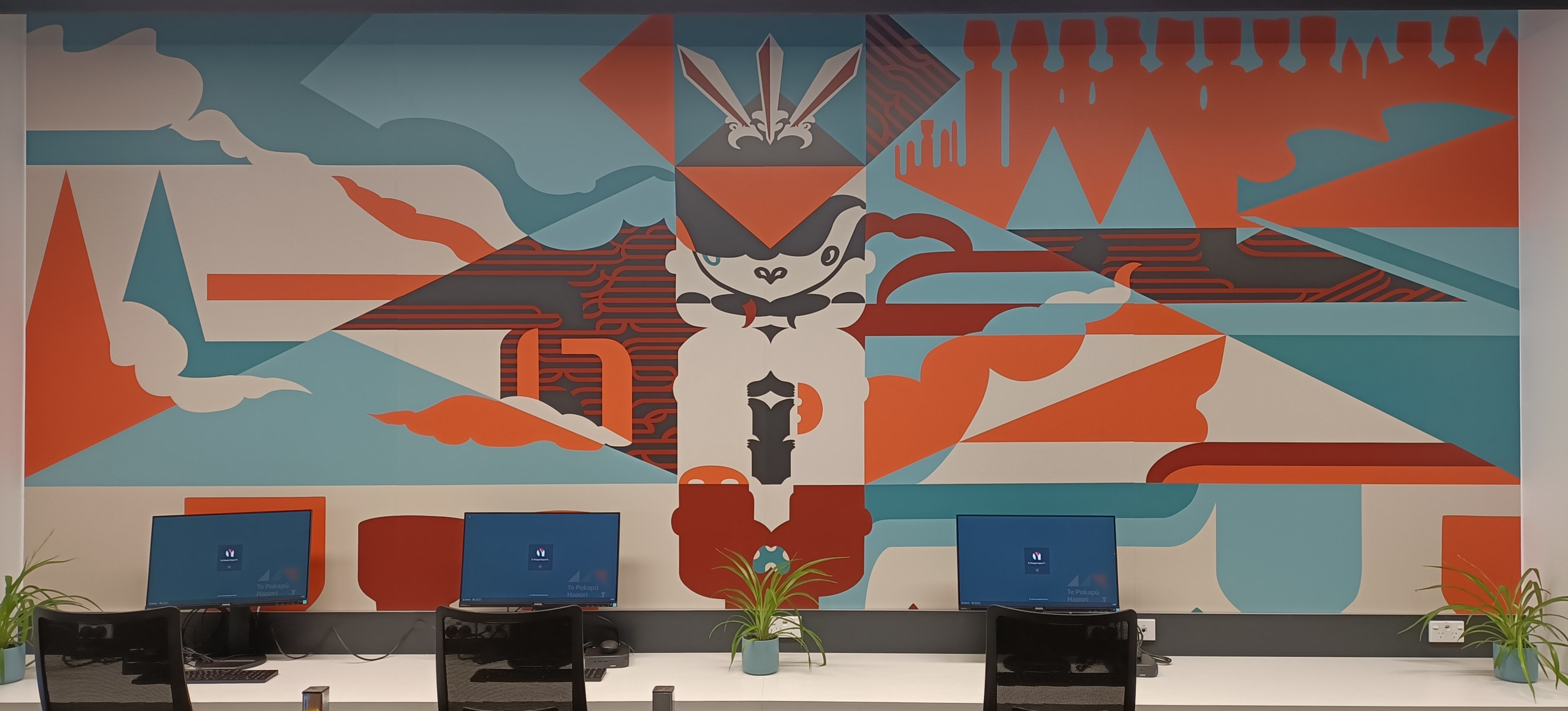 He Raukura te Pā o Te Aro –  Reweti Arapere
Click Here for more information on this beautiful mural designed specially for Te Pokapū Hapori
PROGRAMMES & SERVICES
Our Ys are safe places, where those that need our help can participate, have a sense of "belonging", people can be themselves and feel safe.  All this helps to contribute to more positive social and emotional wellbeing in our communities. Through effective community and stakeholder engagement, and working with the these great new community assets, we can coordinate and implement a range of activations in our communities to ensure "No one misses out".  
Our central city:

All children and young people feel safe in the city at any time of day.

Hauora across the city:

Spaces, places and programmes support the hauora (wellbeing) of children and young people throughout the city.

The basics:

Children and young people can access food, safe and healthy housing, and wrap-around support when experiencing homelessness.

You belong:

Wellington welcomes, celebrates and includes the diversity of all children and young people.

Pathways:

Wellington is a place that builds life-long learners.

Participating in change:

Young people taking on the world.
Building strong kids, strong families and strong communities through investing in the next generation
Here at the Y, community is our commodity. Our staff are truly passionate about helping communities thrive. 
FEEDBACK & COMPLAINTS
Y-Central is fully committed to listening and responding to all customers, staff and public concerns, questions or comments about our organisation. Our priority is to have an open and accountable organisational culture that understands the needs of children, their whanau, and our community. We welcome your feedback.