OUR SITES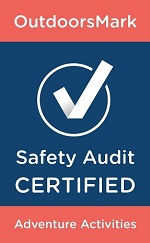 WĀHINE MANA MAURI
How does canyoning, mountain biking, surf kayaking, tramping and other amazing outdoor experiences sound to you? And doing this with an awesome bunch of like-minded Wāhine?  
Kaitoke Outdoor Education Centre is offering this amazing outdoor education programme to young females from Wellington, Manawatu, and Wanganui, and it is free!
Wāhine Mana Mauri is a targeted outdoor adventure programme aimed to empower young Wāhine. The programme will be co designed with the students and could include canyoning, mountain biking, high ropes, adventure racing, an overnight expedition, and a solo experience in the bush! 

WHEN: 15th – 22nd of December 2021.
WHERE: Kaitoke Outdoor Education Centre.
COST: This programme is free!
WHO:  Females 15 – 18 years.
How to apply: Apply via a written application form or video application (hyperlink form here) 
Applications close Friday the 22nd of October
PROGRAMMES AND SERVICES
CONTACT US
If you would like to contact us about any of our our Outdoor Education programmes or services, click on the link below to send us an email.
LEARN, GROW AND THRIVE AT THE Y
When school is out, the Y is in! The Y offers a range of recreational based kids programming available throughout the year. Our programmes create fun, safe, fun-filled environments for kids to grow in body mind and spirit. Our values of caring, respect, honesty and responsibility are paramount to the delivery of our programmes.
FEEDBACK & COMPLAINTS
Y-Central is fully committed to listening and responding to all customers, staff and public concerns, questions or comments about our organisation. Our priority is to have an open and accountable organisational culture that understands the needs of children, their whanau, and our community. We welcome your feedback.