IN THIS SECTION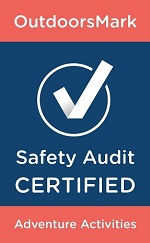 RESPITE CAMPS AT THE Y
Kaitoke Outdoor Education Centre (KOEC) has been successfully developing people from all walks of life within its camp programmes since 2006. Situated at the foothills of the Rimutaka Ranges, YMCA Kaitoke is just 45 minutes from Wellington CBD or 55 minutes from Masterton. It is set in 38 acres of natural and
regenerating bush and accommodates 200 people in cabins with options to accommodate more in tent villages. Guests of YMCA Kaitoke will have the opportunity to use our unique outdoor recreation facilities, farmland, native bush and open fields – ideal for building mind, body and spirit.
TRANSPORT & PICKUP
Kaitoke Outdoor Education Centre (Wellington):
Raukawa Adventure Centre (Whanganui):
RESPITE CAMP LOCATIONS
CONTACT US
If you would like to contact us about any of our our Outdoor Education programmes or services, click on the link below to send us an email.
LEARN, GROW AND THRIVE AT THE Y
When school is out, the Y is in! The Y offers a range of recreational based kids programming available throughout the year. Our programmes create fun, safe, fun-filled environments for kids to grow in body mind and spirit. Our values of caring, respect, honesty and responsibility are paramount to the delivery of our programmes.
FEEDBACK & COMPLAINTS
Y-Central is fully committed to listening and responding to all customers, staff and public concerns, questions or comments about our organisation. Our priority is to have an open and accountable organisational culture that understands the needs of children, their whanau, and our community. We welcome your feedback.