IN THIS SECTION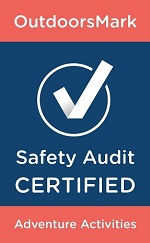 FAMILY CAMP AT THE Y
Family Camp is about removing all the pressures of daily life for a weekend and enabling families to switch off and spend a few days together in a place where everything is taken care of for you. Family Camp weekend is on us including organising the activities, cooking the food, entertaining the kids (and adults), the cleaning and washing up and everything else in-between. We aim to provide families with an opportunity to spend some quality time together that is fun and hassle free. Family Camp is 100% free of charge for those who are selected, all you have to do is sign up and turn up!
Family camp activities are decided based on the age of the participants who sign up, however, families could find themselves drenched on the mudslide, racing down a super flying fox, marveling over the nightline, balancing on our high ropes course, testing their limits on the climbing wall, toasting marshmallows on a crackling fire while listening out for moreporks and more.
WHY FAMILY CAMP?
Almost ¾ of young people (aged between 11 and 24yrs) say that family is what they value most in life, but unfortunately, the amount of quality time families are spending together is becoming less and less.
30% of parents say they don't spend any active time with their kids
Only one in 10 families eat a meal together each week
Participation (in anything) has been proven to be the key factor in supporting vulnerable children
Register for Family Camp in March 2021!
Dan Byrne
2021-12-12T21:27:48+00:00
1-3 April 2022. Applications close 14th Jan 2022.
Dan Byrne
2022-01-11T22:05:24+00:00
8th - 10th October 2022. Applications close 10th June.
CONTACT US
If you would like to get hold of us regarding Family Camp, click on the link below to send us an email
LEARN, GROW AND THRIVE AT THE Y
When school is out, the Y is in! The Y offers a range of recreational based kids programming available throughout the year. Our programmes create fun, safe, fun-filled environments for kids to grow in body mind and spirit. Our values of caring, respect, honesty and responsibility are paramount to the delivery of our programmes.