IN THIS SECTION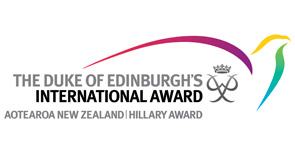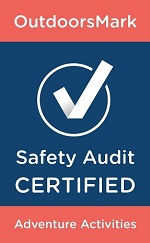 DUKE OF EDINBURGH AT THE Y
Duke of Edinburgh Hillary Award @ the Y:
At the Y we offer the adventurous journeys component of the Duke of Edinburgh's Hillary Award.
We cater for school groups with customised camps and individual Duke Of Ed participants during our "open journey" holiday programmes and weekends programmes.
The Award is a self-help scheme for growing up great.
By creating opportunities for our young people to learn a new skill (or develop an existing one), get physically active, give service to their communities, and take part in an adventure, the award challenges young people to leave their comfort zones—and that's when the good stuff happens. They build self-confidence and greater resilience, helping to set them up for success in today's uncertain world, where they face more challenges than ever.
Open to anyone between the ages of 14-25—regardless of gender, background or ability—young people design their own award programmes, set their own goals and record their own progress.  The only person they compete against is themselves, by challenging their own beliefs about what they can achieve.
The Duke of Edinburgh's Hillary Award is the world's leading youth achievement award. Proven to help with job and study prospects, it has transformed the lives of millions of young people since it first began in 1962 … will you—or someone you know—join them?
Duke of Edinburgh Gold Residential Project @ the Y:
The Gold Residential Project is an additional section at Gold level and is an opportunity to use many of the skills developed during the overall Award experience such and teamwork and leadership. This involves spending five consecutive days and four nights in a residential setting where you are working toward a common purpose. Participants have the opportunity to share a purposeful experience with people who are not their usual companions and work towards a common goal, set out by the participants themselves. Through the Gold Residential Project participants will meet new people, explore life in an unfamiliar environment, develop new skills and, hopefully, have a life changing experience.
Criteria for a Gold Residential Project:
You must be 16 years of age and registered for gold before starting any section at gold.
You must be away from home for a minimum of five days and four nights.
You need to be involved in 8 hours of purposeful activity each day.
You should be with people you don't already know.
Y Outdoors are pleased to be able to offer Duke of Edinburgh participants the opportunity to complete their Gold Residential Project at Kaitoke Outdoor Education Centre.
Please register for Hillary Award or Residential Project below:
DUKE OF EDINBURGH PROGRAMMES 2022
| | | | | |
| --- | --- | --- | --- | --- |
| Training | | | 3rd October | 12th December |
| Practice | | | 4th – 5th October | 13th – 14th December |
| Qualifier | | | 6th – 7th October | 15th – 16th December |
Silver Award Programme not available at this time.
Please note it is not possible to do Training, Practice & Qualifying in one week
| | | | | |
| --- | --- | --- | --- | --- |
| Training | | | | |
| Practice | | | | |
| Qualifier | | | | |
Gold Award Programme not available at this time.
Please note it is not possible to do Training, Practice & Qualifying in one week
| | | | | |
| --- | --- | --- | --- | --- |
| Training | | | | |
| Practice | | | | |
| Qualifier | | | | |
CONTACT US
If you would like to contact us about any of our our Outdoor Education programmes or services, click on the link below to send us an email.
LEARN, GROW AND THRIVE AT THE Y
When school is out, the Y is in! The Y offers a range of recreational based kids programming available throughout the year. Our programmes create fun, safe, fun-filled environments for kids to grow in body mind and spirit. Our values of caring, respect, honesty and responsibility are paramount to the delivery of our programmes.